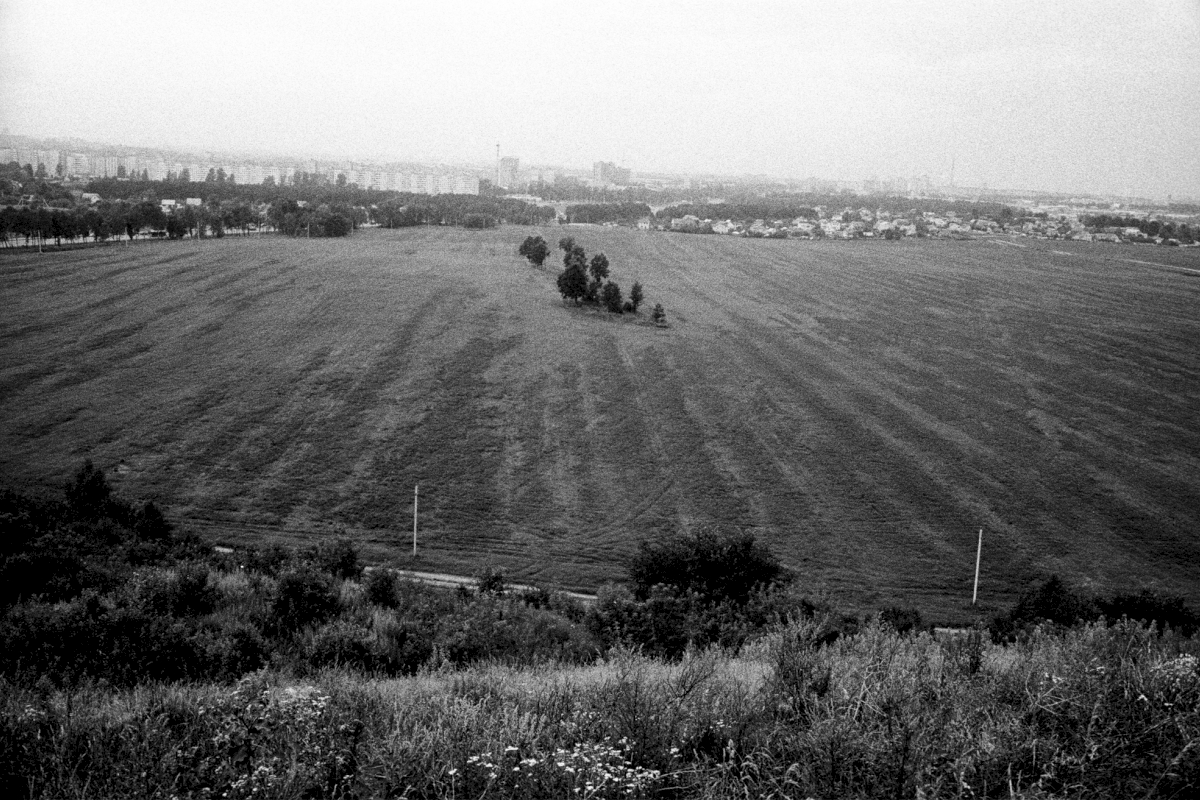 The grounds of the camp Maly Trostenets in Minsk, Belarus, where up to 60,000 people, mainly Jews, where murdered
Maly Trostenets
was a forced labor camp and also the largest Nazi extermination site on the territory of the occupied Soviet Union. In April 1942, the Germans took over a farm about twelve kilometers southeast of Minsk. It was turned into a labor camp, while the nearby forest of Blagovshchina was used for mass shootings. Between 1942 and 1944, up to 60,000 people were murdered in Maly Trostenets: mostly Jews, but also Soviet prisoners of war and suspected partisans.
Most of the victims were shot or murdered in gas trucks in the nearby Blagovshchina forest and, from 1943 on, in the forest of Shashkovka, without having been to the Maly Trostinec camp before. The mass murder was to be covered up as of October 1943 as part of Action 1005, in which Jewish prisoner commandos had to exhume the mass graves and burn the bodies on large pyres. The last murders took place in late June 1944, when the Germans shot the remaining work slaves of the estate and also several thousand prisoners from Minsk prisons. The 6500 corpses were piled up in a barn, which was then burned down.
Despite the importance of Maly Trostenets, for a long time hardly any monuments reminded of the history of Maly Trostinec. Only few memorials from Soviet times commemorated the history of the site. Since 2015, Maly Trostinec has received greater attention and the former camp site is turned into an official memorial site on the initiative of the Belarusian state.